HOME
Child-oriented
information
Child-oriented
information
Child-oriented
information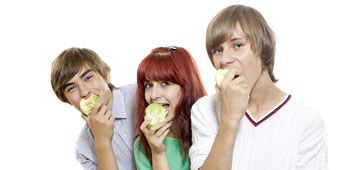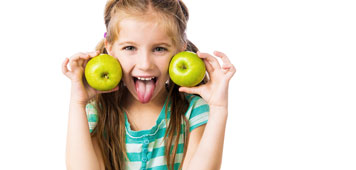 Crooked teeth or misaligned bites are much more than just a cosmetic issue. They may cause serious dental health concerns, such as tooth decay or gum disease, as well as long-term overall health problems.
Orthodontic treatment is of special importance with children and teens who are still growing. At this early point in life it is possible to manipulate not only the position of particular teeth, but also to shape the jaws through orthodontic appliances. Thus, it ensures the greatest result within the least amount of time. And in most cases, a prolonged treatment later in life can be avoided.
In general, children should see an orthodontist once their permanent teeth start coming in. Should your child suffer from severe tooth displacements, however, an orthodontic consultation is advisable even earlier.
Together with you, the parents, we will assess the most advantageous time to start treatment. We aim at keeping the treatment period as short as possible and setting the course for a healthy life early.
Don't worry if your child has dental-related fears. We will respond accordingly. We have great empathy with our young patients and try to overcome their fears by taking plenty of time for the consultation and by encouraging them to ask all the questions they have. We will answer in a way suitable for children – that's a promise!